Apple has consistently been at the forefront of innovation, known for its iconic products that seamlessly blend cutting-edge technology with elegant design. With the 
recent introduction of Apple Vision Pro
, the tech giant once again showcases its commitment to pushing boundaries and redefining user experiences.
Apple Vision goggles embody Apple's design ethos, prioritising comfort, aesthetics, and ergonomics. Crafted with precision and attention to detail, these goggles are poised to revolutionise the world of virtual reality.
VR Reimagined: Apple Vision Goggles Design
Apple Vision goggles represent a paradigm shift in the design of virtual reality headsets. Following Apple's design philosophy, the Apple Vision goggles deliver on both form and function. The goggles are a seamless fusion of elegance and durability, constructed from a custom aluminium alloy frame and featuring a three-dimensionally formed and laminated glass lens.
The lightweight materials and adjustable fit ensure optimal comfort for prolonged use, while the sleek aesthetics make a striking fashion statement. While some may draw parallels between the Apple Vision Pro and ski goggles, they are certainly more refined than other VR headsets on the market.
How Apple Vision Pro Rethinks VR Software Development and Product Design
Sleek design aside, Apple Vision goggles are set to shake up the way VR software is developed and experienced. Powered by the state-of-the-art M2 chip and the innovative visionOS, these goggles offer unparalleled performance and seamless integration. The high-resolution cameras, depth sensors, and motion-tracking technology enable precise tracking and interaction with the virtual environment, creating a truly immersive experience.
visionOS, the spatial operating system developed by Apple, takes VR software development and product design to new heights. Building on the foundation of existing Apple operating systems, visionOS allows for intuitive and near-magical interactions. With the ability to control the goggles using eyes, hands, and voice, users can navigate the virtual world with ease. Apps can extend beyond the confines of traditional displays, adapting to the user's physical space and providing an exceptional level of immersion.
Apple Goggles' AR/VR switch is an intriguing feature we're eagerly anticipating," says Taras Chaykivskyy, Research and Development Expert at ELEKS. "It might be helpful in two different scenarios. Imagine you're in a bustling room, surrounded by people in motion, yet you need to stay focused. You may opt for a VR experience in that case. On the opposite side, users may sometimes prefer to be able to see their environment to feel safer or avoid inadvertently disturbing others with their VR movements. Then switching to AR is the best option.
Apple Vision Pro Use Cases
The potential applications of Apple Vision goggles are vast and span across various industries. Here are some compelling use cases:
Education: Apple Vision goggles can provide immersive and interactive learning experiences. For example, students can explore historical events as they unfold or visualise complex mathematical concepts in 3D. This hands-on approach fosters deeper understanding and engagement, making learning more enjoyable and effective.
Design and Architecture: Architects and designers can leverage Apple Vision goggles to enhance their creative and collaborative processes. The goggles enable real-time visualisation of designs, allowing professionals to walk through virtual spaces and make adjustments before construction begins. This streamlines the design workflow, enhances client collaboration, and ensures the finished design meets expectations.
Healthcare: In the healthcare industry, Apple Vision goggles have tremendous potential. Surgeons can use virtual simulations to practice complex procedures, improving their skills and reducing the risk of errors during real-life surgeries. Medical professionals can benefit from augmented reality overlays during procedures, enhancing precision and reducing risks. VR can also be utilised for medical training and patient education, providing interactive experiences.
Entertainment and Gaming: Apple Vision goggles elevate entertainment and gaming to the next level. Users can enjoy immersive movies, shows, and games with 360-degree, three-dimensional action. This opens up a whole new realm of movie production and game development.
Setting a New Standard
The unveiling of Apple Vision goggles marks a significant milestone in the evolution of virtual reality technology. With their breakthrough design, advanced sensors, and intuitive interactions, these goggles have the potential to unlock the next generation of creativity and innovation. Apple's relentless pursuit of excellence in both design and technology has once again set a new standard, ushering us into an exciting era of spatial computing and immersive digital experiences.
If you want to engage your users with immersive experiences, ELEKS is here to help you bring your vision to life.
Ready to introduce interactive VR features to your products and services?
Contact an expert
Product design
Get strategic guidance on creating a best-in-class domain-specific technology solution that scales with your brand.
View service
VR/AR/MR
We enable clients industry-wide to streamline processes, increase productivity and deliver pioneering training and service using VR/MR/AR technologies.
View expertise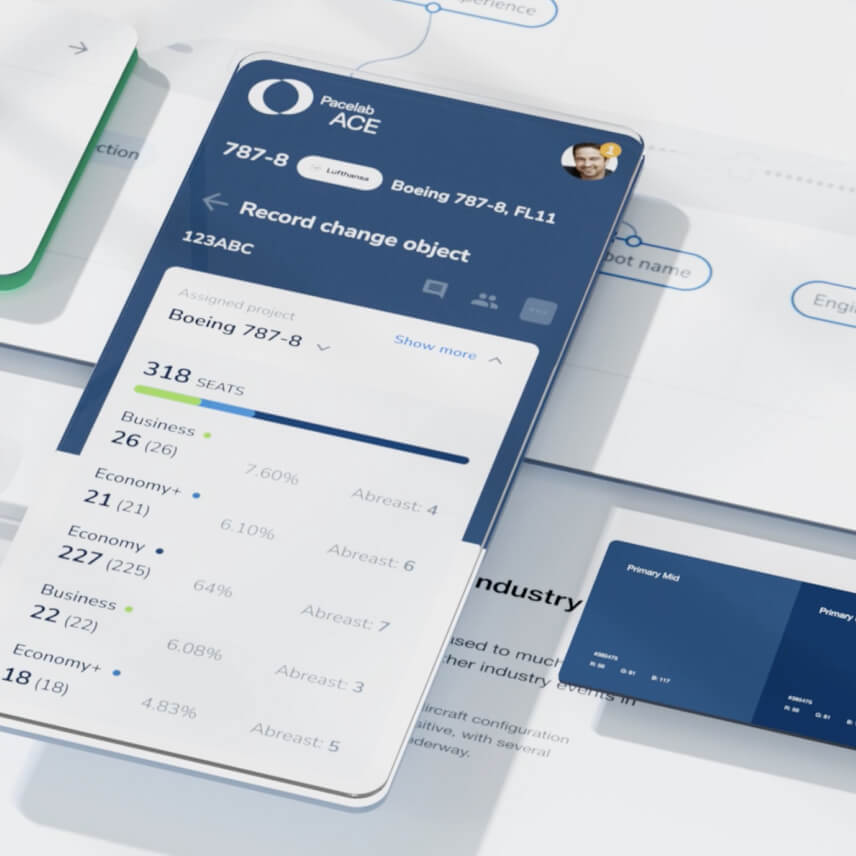 Explore our product design services