The internet of things (IoT) is revolutionising the world around us, from our homes to businesses and industries. Logistics is no exception - an outstanding application of IoT is associated with
logistics software solutions
powering the smart warehouse. In this article, we discuss how businesses adopt IoT and smart devices to radically improve their operational efficiency and transform the entire supply chain.
Introducing the smart warehouse
Warehouse automation is not new, just as automated tools at home are not new. Yet the truly smart home is a recent phenomenon, and this is true for the smart warehouse too. Smart warehousing refers to the integration of existing automated systems into a more connected and integrated whole. Thanks to IoT software development, every item, every device, and every employee in a smart warehouse can be connected not only inside the warehouse but also to wider enterprise systems and the outside world.
IoT-powered single network allows you to process collected data instantly and use it to your advantage. Let's take a closer look at what are the top benefits a smart warehouse brings to your table:
Speed up turnaround time. Automated vehicles can define the shortest possible route for order delivery, facilitating the operation completion time. IoT-powered warehouse management system responds quickly to orders and can help managers to prioritise the most critical ones, thus greatly improve customer experience.
Increase transparency and customer satisfaction. IoT sensors provide real-time information throughout the whole supply chain. It helps you to prevent potential problems, early detect an issue and act as soon as a problem arises. It also helps to keep your customers well-informed as they can get round-the-clock access to the data about the availability of the products, warehouse handling procedures, product's storage temperature, etc.
Boost efficiency and productivity. Manual processes automation reduces error risks, allows your staff to drop repetitive tasks and shift focus on more value-adding tasks. Innovative tech solutions, like smart glasses and voice guiding technologies, also help to train employees without interrupting the workday.
Improve warehouse management. Based on the collected data, the smart warehouse system determines the frequency and amount of product orders. Thus, it enables to put such products in an easy and fast accessed place and can streamline warehouse processes.
Practical use-cases of IoT in warehousing
The difficulty with applying a connected approach to a warehouse is this: the sheer number of individual items, pieces of equipment and individuals involved in warehouse operations.
IoT presents revolutionary optimisation opportunities because it removes any restrictions on quantity and volume: a warehouse can connect, monitor and manage an almost unlimited range of data points. All these factors are connected by robust IT infrastructure linked to your warehouse management system (WMS). Let's look at some of the individual pieces of the IoT smart warehouse puzzle.
IoT requires a technology infrastructure
IoT devices offer an enormous amount of raw capability, but harvesting this capability requires a concerted effort. To enjoy the gains and benefits that IoT brings to the smart warehouse your business must be engaged with a technology partner which knows how to exploit the potential of IoT devices. An experienced vendor can build a smart development team to help you design and implement your IoT solution.
It's clear from the above examples that IoT is transforming the way warehouses function. ELEKS has deep experience in transformative technologies across the logistics industry.
Ready to embrace what IoT can do for your warehouse? Contact us to arrange an insightful consultation that will transform your business.
5x Cost Cut for Warehouse Operations
View Case Study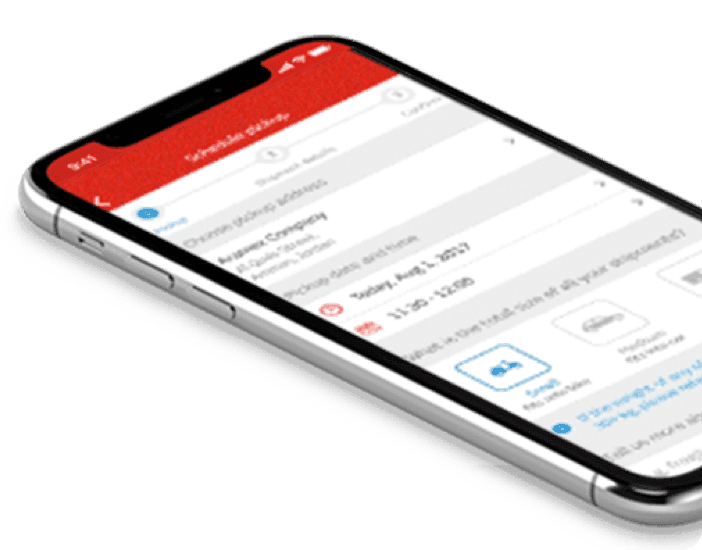 Explore our application development services