If you haven't heard of
blockchain's
smart contracts or ethereum, don't worry: most people outside of the financial service industry haven't either. However, while BitCoin has been getting a ton of attention from investors due to its rapidly rising stock, major financial institutions have also become interested in blockchain and the smart contracts.
Blockchain's smart contracts take out the "middle man" and execute a transaction as soon a specific set of criteria are met. So how can these contracts impact businesses and their transactions?
Benefits: Transaction Speed and Costs
The benefit of using smart contracts for businesses comes in the form of speed and cost. Smart contracts execute as soon as all conditions of the contract are met, allowing funds to be transferred between parties instantly. These smart contract transactions are all handled by software and an automated process, which makes them far less expensive to execute than our current transaction methodology. The earliest adopters of blockchain and smart contracts should see a boost to their bottom line, and could very well be seen as cutting edge, giving them a leg up on their competition.
Pitfalls: Recognition and Legality
The main issues with smart contracts right now come from one, significant issue; not many know what they are. BitCoin has gained some popularity because of its soaring stock, but smart contracts aren't nearly as well known. The average household may think a smart contract is an offering from Apple, like a smartphone or smartwatch. Consumers may not be comfortable using a transaction methodology they don't understand. There are also legal gray areas when it comes to smart contracts; only in Arizona digital signatures on smart contracts are considered legally binding. In all other States, there are either no laws or very vague laws, on smart contracts. In order to be accepted and gain widespread popularity, some social marketing, and legal groundwork may need to be done.
There are still some unclear moments about smart contracts. This technology shows promise when dealing with purely virtual assets. It can be a good fit for online games market, as it was with DMarket startup. But how can smart contacts handle the circumstances that are beyond its control and outside of the digital world? The algorithm may be incorruptible, but what if somebody fakes the set of the acceptance criteria? Remember the recent story when a single user permanently locked down dozens of digital wallets containing ethereum funds worth nearly 300 million dollars.
It should come as no surprise to anybody who deals with application development - software has bugs. And there always will be someone willing to take advantage of these vulnerabilities. But, despite all this, developers are optimistic about where smart contract security is heading. While some businesses may take a bit longer to adapt, blockchain and smart contracts show great potential for the financial service industry and beyond. To accelerate the adoption of blockchain tech, many businesses partner with experienced vendors to bring onboard smart teams with blockchain development expertise.
Contact our experts at ELEKS today to get ahead of the curve. We have the knowledge and experience in blockchain technology to ensure that your business is making the most out of smart contracts.
Breaking New Ground in CSR with a Blockchain-powered Crowdfunding Charity Platform
View Case Study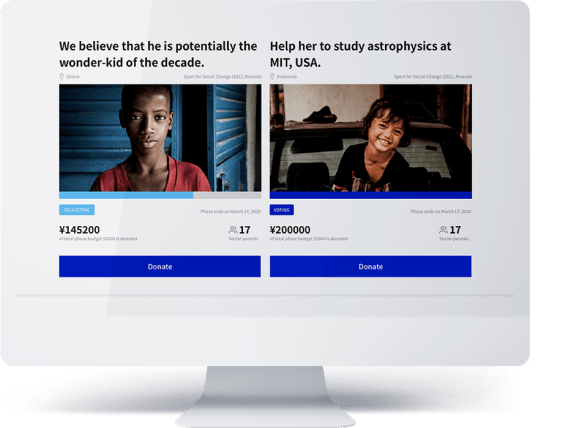 Explore our application development services