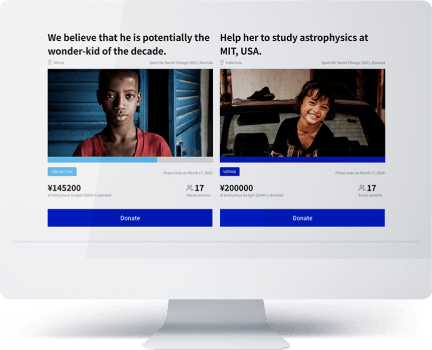 Breaking New Ground in CSR with a Blockchain-powered Crowdfunding Charity Platform
View Case Study
Regulated industries have unique challenges that can be elegantly solved using blockchain – including issues around trust, data provenance, and transaction efficiency. New
blockchain use cases
are emerging rapidly. Let's take a look.
Why blockchain benefits highly regulated industries
Industries that are heavily regulated are typically subject to regulation because industry participants require protection. Regulation lends an element of assurance and trust to industries such as finance, insurance, and healthcare. Regulated industries are highly transactional too, with banking and finance as a prime example.
Blockchain has a revolutionary capacity to boost trust and security for all parties because the decentralised nature of blockchains ensures greater transparency and traceability. Blockchain also has the potential to hugely increase the efficiency of transactions because data can rapidly and securely be transmitted across the blockchain.
The bottom line is that blockchain can make it easier for regulated industries to stay compliant while ensuring ongoing operational efficiency. Efficiency leads to higher profitability while an environment of trust reduces the risk of costly disagreements and data breaches.
Industry examples of blockchain use cases
Blockchain is an incredibly malleable technology and looking at specific examples is the best way to understand just broadly blockchain can be applied to regulated industries. Here are a number of top examples in different regulated industries:
The blockchain benefits for your company
We've outlined prime examples of blockchain business ideas that can drive trust and efficiency across a wide range of regulated businesses. Yet there are still many undiscovered applications of blockchain and a technology partner is essential to help your business discover the benefits of blockchain.
ELEKS can assist you to make the most out of blockchain, including more recent developments such as smart contracts.
Reach out to us. We can apply an existing blockchain use case to your company, or find a unique blockchain application that can give your business the competitive edge.