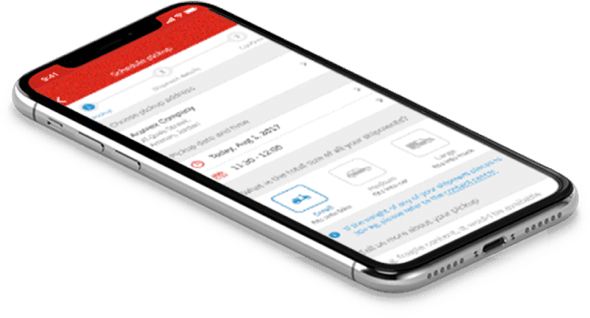 5x Cost Cut Using Mobile Apps for Warehouse Operations
View Case Study
Users are engaging with mobile across both the consumer and business space and for enterprises, there are significant benefits to a workforce that is untethered from clunky desktop devices. In fact, enterprise mobility solutions have played a large part in the latest and arguably biggest wave of enterprise digital transformation.
Statistics portal Statista suggests that the enterprise mobility management market will grow to $2.9bn in size in 2019. Let's look at some ways in which enterprise mobility plays a crucial role in the workplace.
Enterprise-specific mobile solutions. These mobile apps which are designed and developed to address the needs of an enterprise organization. A survey by Deloitte showed that a more mobile-friendly workplace can help employees become more productive and encourage flexible working. 60% of respondents stated they improved their work efficiency because of mobile technology. The most common use cases include time logging, work hours and expense tracking, employee internal communication, approvals, IT support etc.
Role-based apps. Many tasks that require human labour are nonetheless highly repetitive and highly transactional. For example, an on-the-road technician doing repairs must diagnose and propose a fix several times a day. With a mobile app that is strongly role-focused technicians can step through the process rapidly, order parts on the fly and efficiently file reports.
Mobile CRM. Sometimes the best revenue opportunities present when the customer is in front of you. Mobile CRM can be a game changer. With customer relationship management data (CRM) present wherever your employees are, your staff can make qualified recommendations, follow up on previous purchases and upsell based on purchasing history.
As our examples illustrate, handheld devices simply make enterprise information systems more mobile and by extension more efficient. It is an irresistible proposition which explains the ongoing adoption of enterprise mobility. Looking at the ways to adopt mobile apps for your organisation? Here's the list of best practices for designing and deploying enterprise mobility solutions.