Since its inception in 2008 as a public transaction ledger for Bitcoin, blockchain is now transforming dozens of verticals and continues on its growth curve. While more and more businesses are investing in
blockchain
, the technology is forecast to reach over $3T in business value by 2030.
While trust is the cornerstone of the digital economy, blockchain is erasing industry boundaries thanks to secure and cost-effective smart contracts. These automated self-executing computer programs eliminate the possibility of downtime, censorship, fraud or any third-party interference. As this technology matures, it allows creating secure storage and running transactions for various types of assets in the legal sector, real estate, intellectual property and more. So, businesses are now actively investing in blockchain to leverage its speed to market and the broad range of business applications.
Blockchain technology is gaining attention in various sectors now. For forward-thinking companies, some low-level investments are evolving into potential full-fledged solutions. Big enterprise businesses are starting to actively roll-out their blockchain trials and pilots. In 2017, British Petroleum (BP) started experimenting with blockchain to facilitate oil and gas trading as they explore its "practical and ethical" implications for transactions verification. The same year, the Bank of England added another of many blockchain solutions to its growing accelerator program.
Despite its promise, blockchain is not without its constraints and associated risks, and it will not succeed without relevant technical expertise. To make the most out of blockchain technology, you need a very clear vision of blockchain as a practical solution, a comprehensive strategy and a right expertise in place.
Here are four questions you should ask yourself before investing in blockchain:
If you need a reliable technology partner to ensure the full realisation of blockchain's benefits,
get in touch with us
. We will be happy to answer your questions.
Breaking New Ground in CSR with a Blockchain-powered Crowdfunding Charity Platform
View Case Study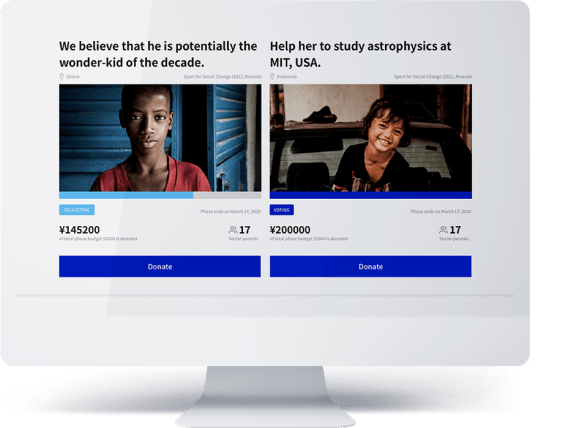 Explore our application development services